Part 2: Who said Critical Chain is not a science?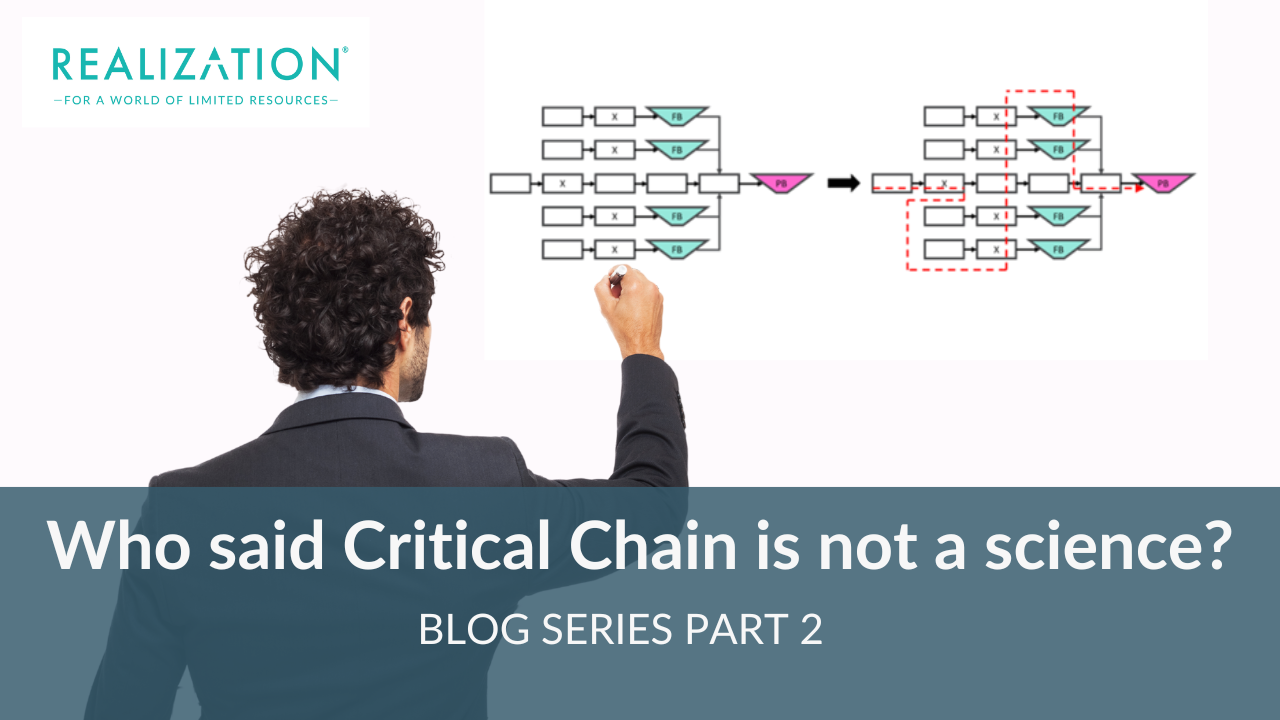 Recap Part 1: In the first part of this series, we looked at why despite its track record and in spite of time and cost overruns in projects across the world, Critical Chain is yet to be accepted as a mainstream solution. At the heart of Critical Chain methodology, lies the concept of multitasking which ostensibly solves the resource limitation problem in projects. Unfortunately, even after 25 years, this central tenet remains a 'philosophy' that only a handful around the world has been able to master. We saw a story (https://blog.realization.com/missing-link/why-critical-chain-is-not-a-science-part-1) where John, Kumar, and Susan tried to solve the paradox of multitasking and low WIP. All three of them were talking the same language but suggesting different actions. The story continues here.
Kumar and his team meets Sanjeev, a TOCICO lifetime achievement awardee and a world-renowned expert in Critical Chain.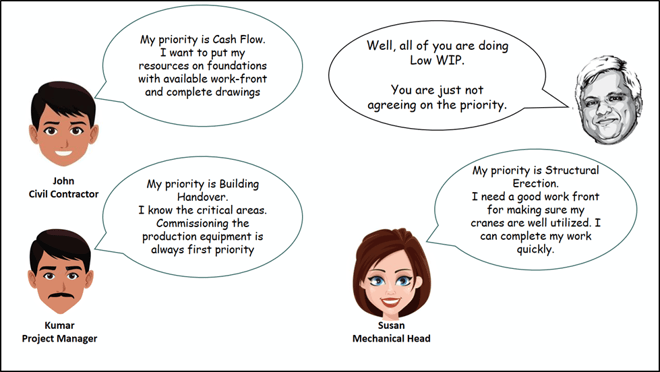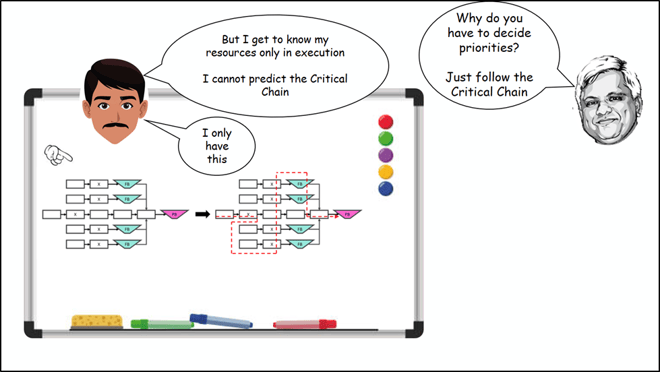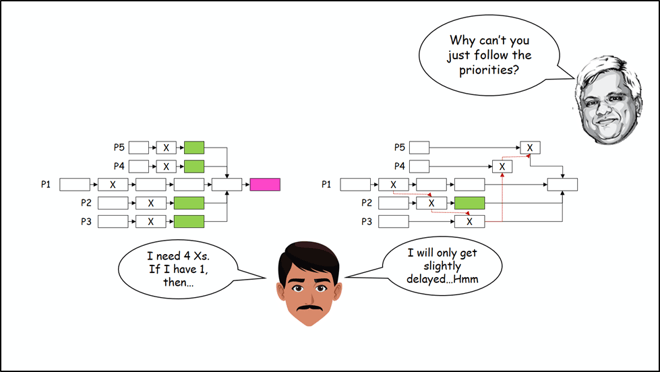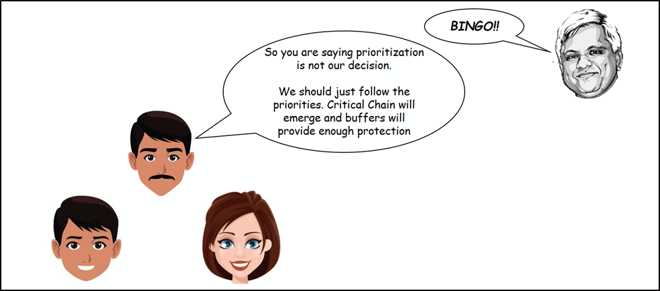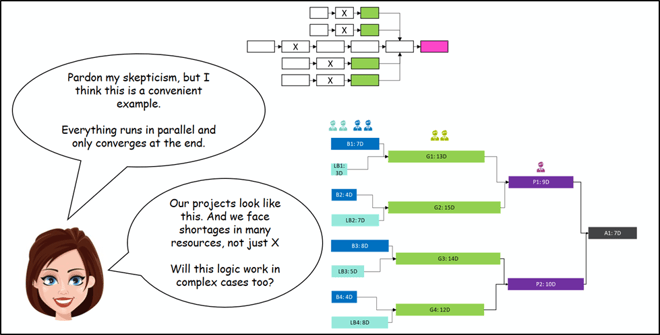 Susan then lays down her case. She demonstrates that the Critical Chain logic does not work for their projects. She concludes that prioritization has to remain manual and you still need to interpret multitasking in the right way to arrive at an optimal outcome for the project.
What do you think? Is Susan correct?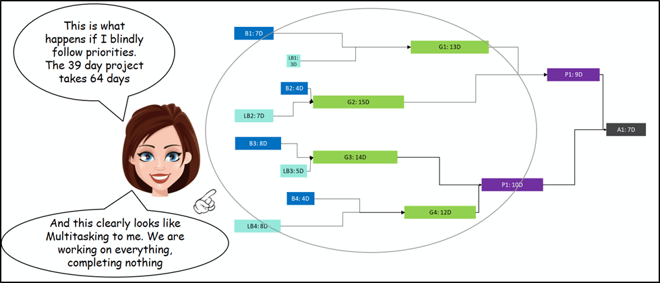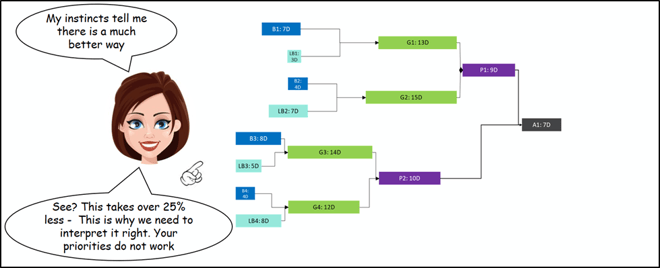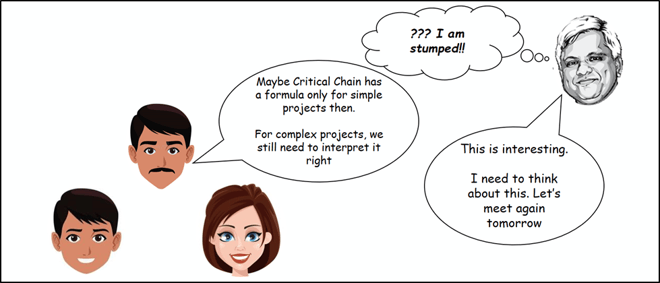 Found this article interesting? Watch this space for Part 3